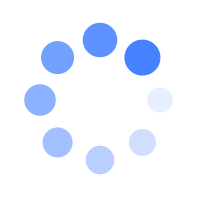 The Ice Monster by David Walliams
One bleak winter night, in the backstreets of London, a tiny baby was left on the steps of an orphanage. There was no note, no name, no clue as to...
By Courier — a story by O. Henry
It was neither the season nor the hour when the Park had frequenters; and it is likely that the young lady, who was seated on one of the benches at...
Public Speaking Tips
Public speaking is "speaking in public". That's it. No, I am not saying this just for fun. If you keep the phrase "speaking in public" at...
He said to me that… = He told me that…
"I am busy" He said to me that he was busy. "I am writing" He said to me that he was writing. "I have finished" He said to me that he had...
Macavity: The Mystery Cat by T. S. Eliot
Macavity's a Mystery Cat: he's called the Hidden Paw— For he's the master criminal who can defy the Law. He's the bafflement of Scotland...
A passage to read
The following is a passage from a BBC book on pronunciation. Practise reading it aloud with correct stress, rhythm and intonation. Find out the audio...
How to pay compliments
"You have a heart of gold". "You look great today." "You have a lovely smile." How do you feel when someone says such things to you? You...
If tomorrow starts without me by David Romano
If tomorrow starts without me, And I'm not there to see, If the sun should rise and find your eyes All filled with tears for me; I wish so much you...
Daffodils — a poem by Wordsworth
Daffodils I wandered lonely as a cloud That floats on high o'er vales and hills, When all at once I saw a crowd, A host, of golden daffodils;...
Expressions containing the word "CAST"
The following material gives you different shades of meaning of the word "cast". If you want to learn more such words, visit...
Television by Roald Dahl
The most important thing we've learned, So far as children are concerned, Is never, NEVER, NEVER let Them near your television set — Or...
Prepositions
Prepositions in, on, for, from, after, before, without, within, between, into, out, of, etc. pre + position under the chair behind the tree on the...