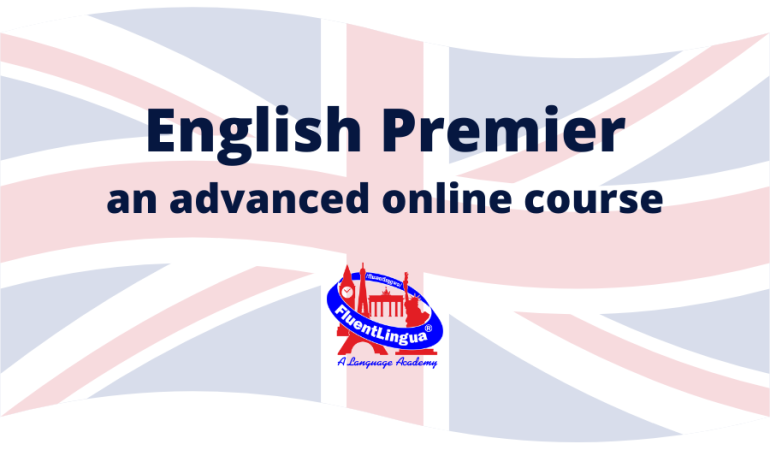 English Premier (An Advanced English Speaking Course Online)
Course Description
Learn Advanced English Speaking Course Online. Best English Speaking Course in Surat suitable for professionals, businessmen, or any advanced level learners | Fluentlingua
What you will learn in this Professional English Speaking Course:
Advanced grammar in use
Advanced vocabulary techniques
Business communication
Email writing
Fluency, accuracy, and appropriateness
Intensive vocabulary development
Listening to BBC, CNN, ESPN, etc.
PowerPoint presentation
Pronunciation varieties
Proverbs, idioms, and phrasal verbs
Register, jargon, and clichés
Social communication
Spoken English techniques
Stock phrases and collocations
Telephone etiquette
People often ask questions such as the following:
"Which is the best online English speaking course?"
Well, we can't say our English Premier is the best online course, but we can definitely say that ours is one of the best online English courses available. Just listen to what our past students say, watch their feedback videos on our YouTube channel or read Google Reviews. And we have students from diverse backgrounds from across the world—businessmen, professionals, housewives, and, of course, students.
"How can I learn to speak advanced English?"
Speaking fluently and effectively in English is the result of a process. If you are an English language learner, it is advisable that you work on every aspect of English—Listening, Speaking, Reading, Writing, Vocabulary, Grammar, and Pronunciation. These are the seven areas you need to work on. Moreover, each skill has many subskills. For instance, subskills of listening are listening for details, listening for gist, listening for attitude, etc. And, it is common knowledge that all these seven areas help each other. When you read or listen to good quality English, you are subconsciously learning new words and improving your grammar.
"How can I improve my English speaking skills online?"
It is easier than most people think. The keys are good quality study material, consistent practice, and proper guidance. It is advisable to follow good models over a long period of time. Find out effective and internationally renowned speakers in any field. Watch their videos and try to imitate the way they pronounce sounds and words. See how they change their tone of voice, vary speed and volume, and stress some key ideas, words, and phrases. Imitation is the key. To check whether you are on the right path, record your speech at regular intervals and critically analyse your performance. Get feedback from people who are better communicators than you. There are some apps and programmes such as Duolingo, ELSA, and SpeakingPal which help you practise English online. Many apps provide free English coaching online. So, if you are looking for advanced English speaking course online or professional English speaking course online, the best English speaking course online, or a fluent English speaking course, your search ends here—English Premier.
"Where can I learn advanced English?"
Our English Premier is definitely a good choice if you are looking for a truly advanced English speaking course. But remember, speaking effectively demands work on listening, pronunciation, grammar and vocabulary. Without a good command of advanced structures and vocabulary, you cannot make an impact on the audience—be it written or spoken communication. Advanced does not mean difficult, it just means using the right word (and structure) at the right time. Every small language bit is important—sounds, word stress, rhythm, intonation, punctuation marks. Your English speech or writing can be called advanced if it produces the result you want. That's what effective communication is all about. So if you want to speak English professionally, do join this English Premier course and improve your advanced academic speaking and listening skills. Your overall effective English communication skills will help you carve a niche for yourself. You will no doubt grow personally and professionally.
Course Info
Course Level:

Advanced

Duration:

50 Hours